The Oregon Trail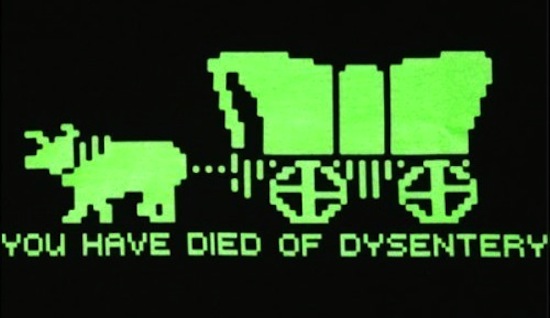 Originally an old DOS and Apple II game, The Oregon Trail was designed as
 an educational title teaching kids about pioneer life in the 19th century Old West. If The
 Oregon Trail was anything to go by, that life was pretty hopeless: players can regularly
 expect to succumb to death from measles, dysentery, typhoid, cholera and exhaustion,
 not to mention injuries such as broken legs or snakebites. If you want to revel in its
old-school horrors once more it's now available as an iOS title.

Share
Video games. We play them because they are fun. But are they always happy? No. Not by a long, long shot. Here Tech Digest run-down the top 20 most depressing video games of all time, depressing not because they were bad (the games on this list are almost uniformly excellent) but because they have a dark heart, examining some of the more shadowy or painful sides of the human condition.
So what are you waiting for? Scroll down and have…er…fun?