Temple Run 2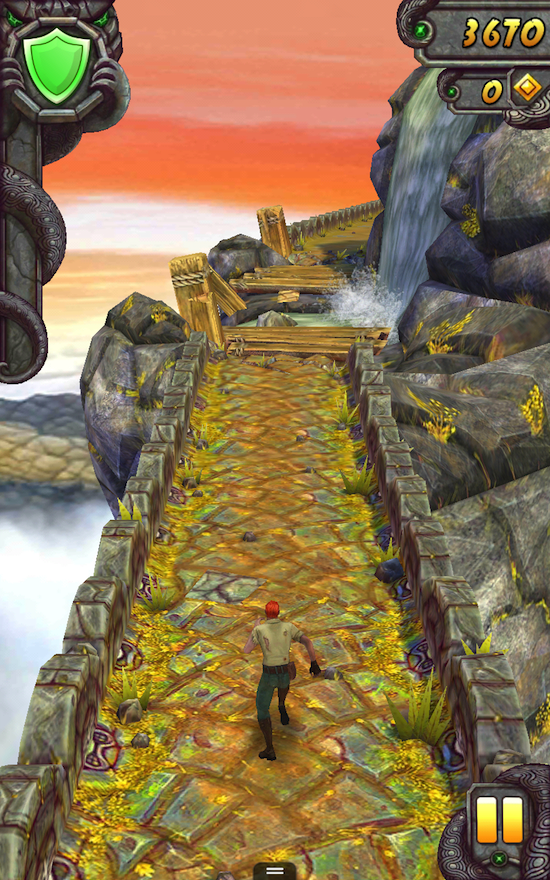 The premier jumping, sliding, swinging (and swiping, of course!)
Indiana Jones homage, Temple Run 2 is an addictive platformer that runs really
smoothly on the Kindle Fire HD. It looks amazing too. Almost too amazing -
 the giant monkey chasing you down to reclaim his stolen idol will be haunting
 your sleep for some time to come.

Share
Amazon's Kindle Fire HD is one of the best value 7-inch tablets on the market. Kicking off at £159 for the 16GB version, it's got a vibrant 1280×800 resolution screen and a bag-sized form-factor that make it a great on-the-go travel tablet.
Though it comes pre-loaded with apps like LoveFilm, IMDB, OfficeSuite, a nifty email client and the speedy Silk web browser, to get the most out of the Kindle Fire HD you'll be wanting to grab some new apps for it.
And some free ones at that! We've tracked down the 20 best free apps for Amazon's Kindle Fire HD tablet. From Temple Run 2 to TV catch up services, there's something here for everyone, even if your budget is simply the air that you breathe. Scroll down to see our picks!


(NOTE: Though an Android tablet, the Kindle Fire HD grabs its apps through Amazon's own Amazon AppStore. As they're not being bought through the Google Play Store, they'll only be tied to Amazon Kindle Fire devices unless you grab the Amazon Appstore app on another compatible Android device.)