Google Nexus 4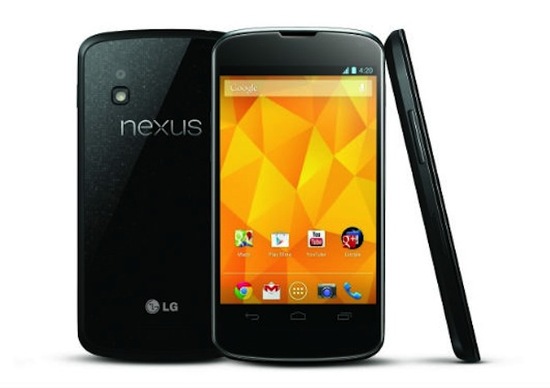 One of the deals of the century, Google's Nexus 4 is an absolute steal
at £239.99. Running the latest version of Android (Jelly Bean 4.2.1) on a
super-sharp 1280x768 screen, this Android powerhouse hits highs that rivals twice
as expensive have struggled to match this year. Backed by a 1.5GHz quad-core
processor and 2GB of RAM, the LG-built 4.7 inch handset introduced new
Android functionality, with highlights being the new 360-degree globe-like photo
sphere and native, in-app photo editing. Whether you're a smartphone connoisseur
or looking for a budget bargain, this has you covered and is a contender for
phone of the year even when taking into account other platforms.

Share
What a year for Android smartphones! 2012 was really the year that Google's mobile operating system came of age, not only wiping the floor with iOS devices in terms of the number of device activations, but also in the consistently high quality of hardware that the OS was paired with.
Though Samsung continue to dominate the field, all the major Android players had at least one stand-out handset this year. Huawei came in from left-field to prove they've got what it takes to make a dent in the UK market, while HTC's One series devices were incredibly sleek. The Google Nexus 4 though stole the show, offering a premium Android experience at (almost) a pocket money price.
Scroll down for our pick of this year's best Android smartphones, and let us know if you agree with our choices!
CHECK OUT OUR LATEST 360 VIDEO WITH THE KODAK PIXPRO BELOW