Sony Ericsson creating a Xperia Arc HD?
Share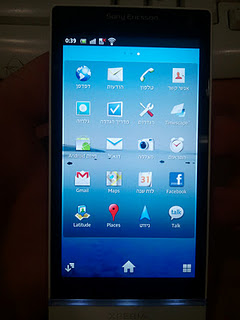 After news broke last week about Sony buying out its former mobile phone partner Ericsson for around $1.5 billion it seems that they have wasted no time in developing a new handset to hit the ground running on their own.
The Xperia Arc HD is the device in question, an updated model from the Xperia Arc S that was released in September of this year. This new handset is going to be the bigger bolder brother of the Xperia series, bosting a 720p screen with a 1.5 GHz dual core processor. This should be a turning point for the Xperia line of handsets which have failed to capture a major percentage of the smartphone market.
Other rumoured specifications appear to be a 4.3′ screen with support for full HD video playback. 1080p recording is possible, with a special feature which appears to be unique to this phone, the ability for the user to tap the screen while recording to take a picture, without disrupting the video camera at all. Mighty clever stuff, looking at it now you've got to think why has no one thought about this before.
Sony Ericsson only just released the Arc S 2 months ago so I wouldnt expect this handset to be hitting the shelves before the turn of the year.
Very little else is known at this point but expect big backing from the Sony marketing team; they know they will have to make this a big one. Pictured above we can see the phone running Android version 2.3.5 but dont be surprised upon release when they have replaced that with the soon to be dominant Ice Cream Sandwich.
Via: Just another Mobile Phone Blog
For latest tech stories go to TechDigest.tv