Mondo Movie Posters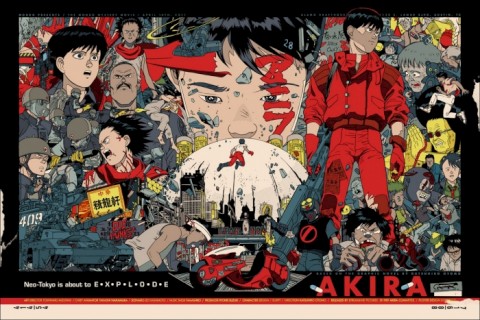 Mondo do an amazing range of limited edition movie posters.
Hand-drawn in most cases and incredibly detailed, they turn cult classic films
into pictorial works of art, totally putting Hollywood's standard promotional flyers
to shame. From Akira to Star Wars, they've touched on all sorts of genres and
classic flicks. Numbered, limited run pieces, prices vary and stock sells out fast,
but there's always plenty to feast your eyes on. Check Mondo regularly for
stock updates, and be sure to keep an eye on eBay for second hand pieces
no longer on the store.


 Prices vary, available from MondoTees and often eBay, too.
Share
The relatives are chatting non-stop, the kids are running around like E'ed up mentalists and Nan's suffering the inevitably stinky after effects of a sprout-filled roast. It can only mean one thing: it's Christmas Day.
If you're lucky enough to have a spare room to get away from all the madness, why not kit it out with some of these gadgets and furnishings? Add these gifts to the top of your Christmas wishlist and you'll be relaxing in the ultimate "Man Cave" come the holidays.
When you're done here, be sure to check out the rest of Tech Digest's 2011 Christmas wishlists too.