For the stylish Mac user: Apple Magic Mouse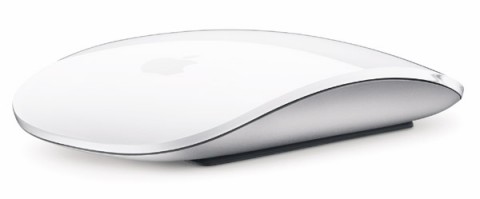 Ahh Apple; you sure know the way to aesthetically please me.
Though the sleek curves of the white Apple Magic Mouse suggest simplicity, they
belie the mouse's tech-heavy multi-touch gesture control scheme. Running two or
more fingers across the mouse's surface allows for all manner of controls such
as screen zooming or the ability to advance through web pages or photo albums.
Yours for just £59.
Share

Wires; who needs 'em?
Certainly not PC or Mac users. Where once wireless mice and keyboards were an expensive indulgence, plagued with signalling issues and lag, these days it's possible to pick up top-notch wireless input devices at little-to-no extra cost from their wired counterparts.
However, it's a wide and varied market, with plenty of great gadgets vying for your attention.
Rather than claiming to pinpoint a handful of "the best" mice and keyboards, we instead thought we'd pick ten items based on different users and usage scenarios.
Click below for our round up of wireless mice and keyboards for all occasions.