3DTV service hits UK Nintendo 3DS consoles on July 19th
Share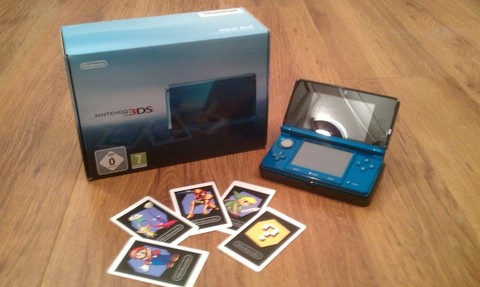 We've just had an intriguing invite pop our way from the folks at Nintendo, who will be launching a new Nintendo 3DS service on July 19th.
"We would love you to join us on 19th July 2011 for an exclusive Nintendo 3DS event," reads the invitiation. "More will be revealed next week, but trust us when we say you won't believe your eyes!"
If our hunch turns out to be correct, it looks to us as though the 3D TV service for the 3DS, which recently launched in Japan, may be making its way to UK shores before the month is out.
The Japanese service offers daily shows and a dedicated weekend sports show, but the localised content for the UK will be quite different.
Watched from an eShop app, Sky and Aardman animations (the team behind Wallace and Gromit) are expected to deliver content to the 3DS, as revealed at the console's launch event in Holland in January.
More news on this as we get it!
For latest tech stories go to TechDigest.tv