Steve Jobs under fire again, this time from RIM boss
Share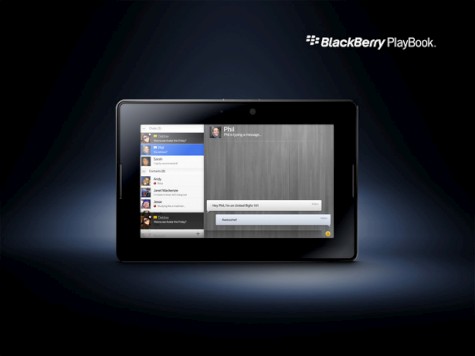 It's been quite a catty week so far in the world of tech. First Apple's Steve Jobs and Google's Andy Rubin traded verbal blows over what truly contitutes an open-source platform, and now Jobs is under fire again as RIM co-chief executive Jim Balsillie defends against the iPhone maestro's attack on the BlackBerry brand earlier in the week.
Jobs had earlier claimed that it was now impossible for RIM's BlackBerry range to catch the Apple iPhone in the smartphone race. "We've now passed RIM and I don't see them catching up with us in the foreseeable future… I think it's going to be a challenge for them to convince developers to create apps for yet a third platform after Apple and Android's App store," he said.
Jobs also had harsh words for seven inch tablets, of which RIM's BlackBerry Playbook is one: "The seven inch tablets are tweeners, too big to compete with a smart phone, and too small to compete with an iPad. The current crop of 7 inch tablets are going to be DOA, dead on arrival."
Not one to take critisicm lying down, Balsillie has hit back:
"For those of us who live outside of Apple's distortion field, we know that 7" tablets will actually be a big portion of the market and we know that Adobe Flash support actually matters to customers who want a real web experience.
"We also know that while Apple's attempt to control the ecosystem and maintain a closed platform may be good for Apple, developers want more options and customers want to fully access the overwhelming majority of web sites that use Flash."
I'm chalking that round up for Balsille, on a points decision.
For latest tech stories go to TechDigest.tv