iPod controlled Tree of Souls to mark Earth Day/Avatar release
Share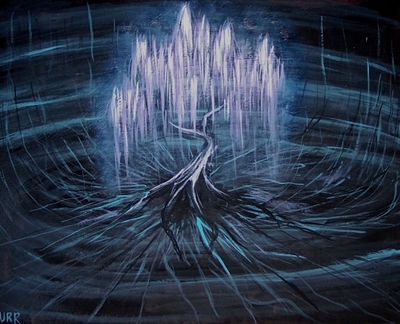 To mark Earth Day and the DVD release of Avatar, Twentieth Century Fox is erecting a giant interactive replica of the Tree of Souls at Speakers' Corner in London's Hyde Park.
Due to be officially unveiled by Stephen Lang who plays Colonel Miles Quaritch in the movie, the Tree of Souls exhibit will be live for three days from Saturday 24 to Monday 26 April. Visitors will have the opportunity to bring the tree of souls to life manipulating the colours by plugging in their phones and iPods.
Local wi-fi and bluetooth networks will also allow people to upload images and messages to a screen built in the tree as well as being able to make social networking status updates via mobile.
Created using 20 miles of fibre optic cable for branches, sensors within the tree's trunk will change the colour and intensity of its glow in response to movements made by visitors to the tree.
(Artwork: Aaron Burr, http://www.avatar-forums.com/fan-art/5371-tree-souls-painting.html
For latest tech stories go to TechDigest.tv