How to get yourself banned on Xbox Live until the year 9999
Share
Getting your Xbox Live account suspended for wrist-slapping behaviour for a few months is one thing, but getting yourself banned from the Xbox 360's online service until the year 9999 really takes some doing.
That's what befell the son of one concerned parent, who then took to the official Xbox 360 forums looking for an explanation for the unprecedentedly harsh punishment.
"Would be helpful if someone could enlighten me as to why he has been suspended until 31/12/9999 without notification" reads the post from user TC57UK.
Xbox Live enforcer XBLPET Whiskey replied with said notification. Check the image below for the reason why.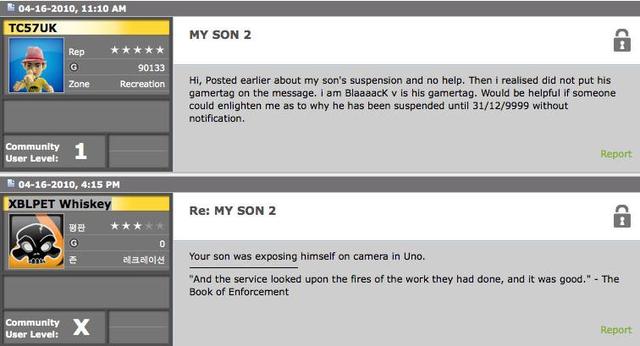 We bet TC57UK wished he'd never asked.
Via: NeoGAF
For latest tech stories go to TechDigest.tv