HP and Omnifone announce Spotify rival for £8.99 a month
Share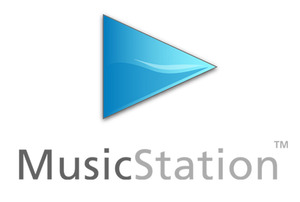 At the Midem conference in Cannes Omnifone and HP announced a partnership to bring digital music to PCs in ten European countries.
Preloaded on HP's Pavilion, Presario and Envy PCs, MusicStation will provide access to approximately 6.5 million tracks from Universal Music Group, Sony Music Entertainment, EMI Music and Warner Music International as well as independent labels for £8.99 a month.
MusicStation subscribers can also download and keep their favourite 10 tracks forever in DRM free MP3 file format each month. Tracks are downloaded directly to the user's PC over the internet for both online and offline playback when subscribed to the service or in the free 14 day trial period.
Says Michael Paull, Executive Vice President, Global Digital Business, Sony Music Entertainment: "Consumers are asking for innovative digital music services that blend
both access and ownership, and come pre-bundled with devices.
We are pleased to be supporting Omnifone's partnership with HP to meet that
demand and extend the reach of the MusicStation platform to
mass-market audiences."
For latest tech stories go to TechDigest.tv