Dell form retailing partnership with John Lewis
Share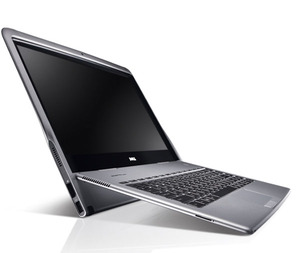 Dell and John Lewis have signed a deal which will make the shop the first department store to sell Dell products.
John Lewis will exclusively sell the Adamo XPS laptop, touted as the thinnest in the word at 9.9mm thick. Featuring a 720p 13.4 inch WLED display, a slide out full QWERTY keyboard and touch-pad gestures, it's one of the most sought after products in Dell's current catalogue and represents a real coup for John Lewis.
As well as the Adamo XPS, John Lewis will also be stocking Dell's Studio 15 Multimedia laptop, the Inspiron 14z and 15 laptops and the Inspiron Mini 10 netbook.
"People's lifestyles have evolved and technology is now an intrinsic
part of our lives," said Sarah Shields, Director and General Manager
for Dell's consumer business in Northern Europe. "John Lewis
department stores have a distinct heritage and trust, and have always
been at the cutting edge of delivering a wide variety of high-quality,
stylish products including our newest addition, the Adamo XPS. Our
products, with solid performance and stunning designs, fit seamlessly
onto the John Lewis shelves."
For more info, visit www.dell.co.uk
For latest tech stories go to TechDigest.tv