Pay what you want for Championship Manager 2010
Share
Following in the footsteps of Radiohead's 2007 launch of In Rainbows, Eidos is offering a downloadable PC version of Championship Manager 2010 for just 1p (plus £2.50 admin charge) from now until Midnight September 10th.
It is believed to be the first time the games industry has used the 'pay what you want' model to sell products and only time will tell if it generates enough revenue to cover the costs of production. However, Eidos will be hoping to generate further revenue from a new feature, CM Season Live, which is updated every month with real player data, costing £5 for six updates.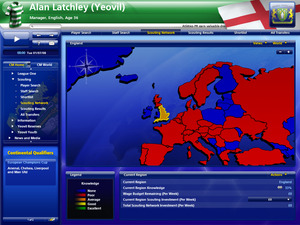 Eidos claims the latest Championship Manager 2010 game is the most realistic yet, using a global scouting network of over 300 people to update the player databases. They have also used professionals such as former Premier League and world cup referee Graham Poll and ex-West Ham legend Mervyn Day (yeah, that famous) for help with the game.
New features include a 3D match engine with over 500 individual player animations, a set-piece creator giving users the chance to make their own free-kicks and corners, scouting networks to find new talent in countries around the world and practice matches to help select the perfect team or trial new stars.
Then there's CM Season Live which is updated every month with real player data and information for the 2009/10 football season and which costs £5 for 6 updates. This includes all the latest statistics, scores, competition standings, player transfers, player stats, bookings and major injuries from the 10 leading countries in Europe. Data can be downloaded directly to the game throughout the season.
You can order from www.champmanstore.com.
For latest tech stories go to TechDigest.tv