The Advent PQD-9002 desktop PC – available from PC World
Share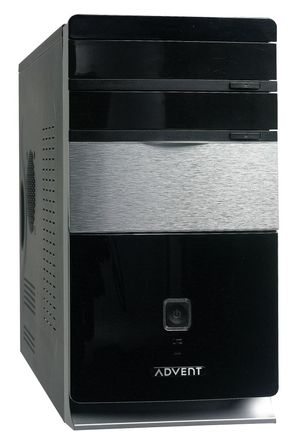 PC World has announced that they'll be exclusively stocking the Advent PQD-9002 desktop PC. This looks like being a good, media-centre, family PC.
It's got an AMD Phenom X4 9350, 2GHz, Quad-Core processor with a 512MB ATI Radeon HD4350 graphics card so it should be able to handle gaming pretty well as well as playing video without any lag. There's 4GB of RAM in there and has a fairly substantial 640GB hard-drive so you can store plenty of media as well.
The Advent PQD-9002 will cost just under £600 with an 18.5-inch LG monitor. It will cost slightly more if you want a bigger screen – 20 and 22-inch monitors are also available. It's a shame it hasn't got a Blu-ray drive but it's not a bad price for what you're getting.
If you're interested, order one from PC World.
For latest tech stories go to TechDigest.tv