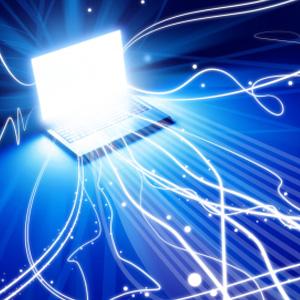 A 10-month trail to see the viability of using white spaces to carry broadband connectivity to rural parts of Britain has been deemed a success by the TV White Spaces Consortium, which includes companies like the BBC, Microsoft, BT and Virgin Media.
White spaces (the interference found when unused radio spectrums are present) is seen as a superb alternative to expensive fibre optic connections in rural areas. The trials have found that there is "significant television white spaces capacity" for carrying rural broadband, with 20 white spaces channels equal to 160 MHz in total. 13 of the channels use 104MHz.
Speed hit 8Mbps, enough for "passable" Wi-Fi hotspot connectivity, showing that the white spaces are more than useable, if in need of refinement, lagging behind regular broadband connectivty.
"I welcome the success to date of the Cambridge White Spaces Trial," said ommunications minister Ed Vaizey.
"Leading innovators from the UK and beyond have demonstrated the potential that television white spaces can have for meeting the UK's broadband needs. Developments such as this endorse the leadership position that the UK can take in enabling more efficient use of spectrum by opening up an array of opportunities for wireless applications for consumers and businesses alike."
Think you know Assassin's Creed ? Prove it! Take our Assassin's Creed travel quiz
Check out the best iPhone 5 accessories here