While I don't condone the fact that you've left Christmas shopping to the last minute and you've spent nearly all your cash at the work's Christmas do, I've written this guide because I feel sorry for your techie relatives who might not get anything this Yuletide.
So, here we go with the Tech Digest under-a-tenner stocking filler guide.
You've left it far too late to order any of this stuff online, but you have a few days to run around the overcrowded stores in your home town, and hopefully you'll find at least a couple of these items.
Just don't expect to find them in the 24-hour petrol station.
---
1. DS Lite 6-in-1 Travel Pack
Charge your games console while on the road with this convenient DS Lite 6-in1 Travel Pack. The kit comprises a soft pouch, USB car adaptor, USB power cable and three game cases to protect and store your cartridges.[£4 Woolworths]
---
2. PC USB Controller
Ideal for racing games and other gaming control, offering four front mounted action buttons and eight-way directional thumb pad. [£4.99 Woolworths]
---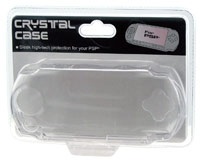 3. PSP Crystal Case
Offers protection from scratches without breaking the bank. [£4.99 Woolworths]
---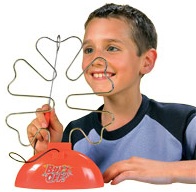 4. Chad Valley Buzz Off
All the fun of the fair with this portable buzzer wire game. [£5.99 Woolworths]
---
5. Spin the Bottle
Don't waste time looking for an empty wine bottle and making up your own questions. This electronic version will do it for you. [£7.49 Woolworths]