It may be a relatively clear, demon-free Monday morning, but that hasn't stopped Amazon setting free their annual Black Friday deals. Traditonally a US Thanksgiving tradition, the deals see Amazon cutting the price on plenty of stock for a…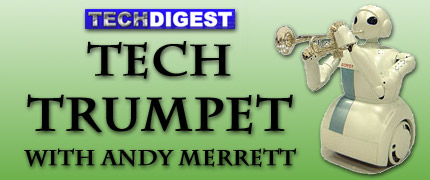 Yes, it's that time of year when Americans take a bit of time out and give thanks for… well, things.
In honour of that, here's a special Tech Trumpet – a computerised version of the Star Spangled Banner.
You wouldn't expect me just to play the tune without modifying it though, would you?
Course not, which is just as well, because this is a very special version of the song…