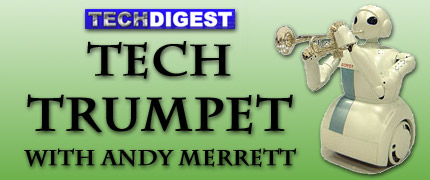 This week's Tech Trumpet has been sequenced entirely from the iPhone's new Noise.io Pro [iTunes link] synthesiser.
I've been waiting a while for this application to come out. As you should be able to hear even from the few built-in audio patches I've used in this recording, it's pretty versatile…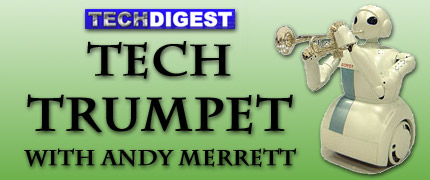 Welcome to another iPhone-inspired Tech Trumpet.
Following on from iPhone Bloom comes this interesting "music" created with SynthPond (iTunes link) by Zach Gage. It's all quite random but you can get some nice ambient sounds from it…
Hello, and welcome to another Tech Trumpet.
Today, I'd like to share with you two compositions made with the help of the marvellous solo instrument that is "iPhone running Cosmovox".
The Cosmovox (iPhone users can get it at the iTunes App Store for £1.19) is a rather bizarre, motion-controlled instrument featuring 45 different musical scales, real-time multi-touch parameter sliders including modulation, feedback, instability, vibrato, and beating, and stereo output…