EA have today announced that it plans to release versions of three of its flagship gaming properties onto the iPhone. Need For Speed Shift, Spore Creatures and the Simpsons Arcade represent months of EA honing their skills developing for the…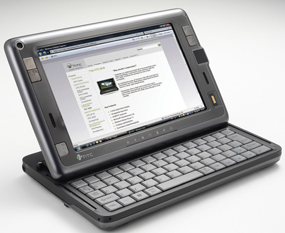 After a lengthy delay, the HTC Shift's pricing and availability has finally been confirmed. Exclusive to Orange, it was first shown at the Touch Dual launch in October.
Available from the end of next week, it will be priced at £999 upfront, plus a data tariff contract with Orange…
This may be mobile-related, but it's not actually derived from the MWC, as we first saw the Shift back in October of 2007.
Still, the big announcement is that it's available from today, exclusive to Orange in the UK, Telefonica in Spain and TIM in Italy.
Need a refresher on the specs? Sure, I'm only happy to oblige, as this is one hot piece of UMPC ass. With HSDPA internet…