Hamleys', the UKs most famous toy shop, have u-turned on plans to bring live penguins into their flagship Regent Street store in London after facing a fierce social media backlash from animal welfare supporters. Whereas Hamleys' had initially billed the…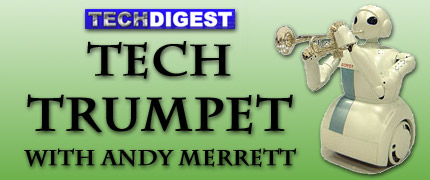 It's the second Christmassy Tech Trumpet, where I attempt to make vaguely musical (and festive) sounds using a variety of gadgets and computers.
Last week you got a slightly different version of O Come All Ye Faithful. This week, I'm paying tribute to Rudolph, the infamous red-nosed reindeer.
In a hat tip to Santa, who has to travel the entire globe in just one night, this version uses lyrics gleaned from multiple automatic translations from Google Translate.
The original English lyrics were translated into Bulgarian, then Croatian, Danish, Finnish, Filipino, Greek, Hebrew, Hindi, Japanese, Russian, and then back into English…