UK digital music store 7digital has announced that it's raised £4.25 million from VC firms, as part of its efforts to continue developing its service and expand to new countries, such as the US.
Listen up musicians. The triangle is no longer the coolest instrument in the world. It's been knocked down to second place by the Reactable, a Spanish-designed piece of technology that lets multiple users create music by moving shapes around an interactive table.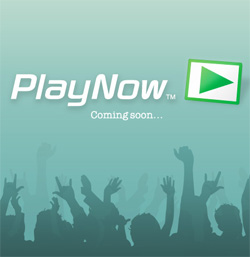 We've written about Sony Ericsson's plans to take on iTunes with its PlayNow Arena service – the company announced them last November. However, it's been giving more details at this year's MidemNet music industry conference in Cannes, including the names of the record labels who've already signed up.