They've been on sale for a while now, however Susi checked one out for a few days and was amazed – as you would expect – by the processor power amongst other specs. With prices starting from £1,543, you can choose storage, RAM, and other features and build it up from there…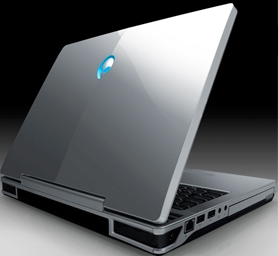 The m15x notebook from Alienware which we wrote about back in November has seen the light of day, just as hardened gamers were about to give up hopes on ever owning the high-powered machine.
The so called m15x has, as you'd expect, a 15″ display, and the Intel Core 2 Extreme X9000 processor as promised to us late last year, alongside the 'world's fastest' NVIDIA GeForce 8800M GTX graphics…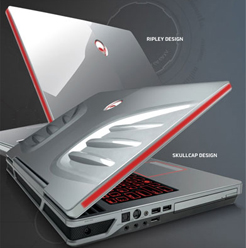 Gamer? Got space for 17″ of pure power and testosterone? Slightly obsessed with government conspiracies involving aliens? All these human traits marks you as the perfect candidate for handing over several thousand to Alienware, who've done it again with their new Area-51 m15x and m17x laptops.
Aimed at gamers who like laptops with a bit of braun, these two models won't disappoint with their specs. The…