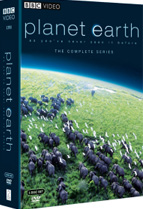 Quick reminder about our competition from the other day, where you can win a DVD boxset of the BBC documentary Planet Earth.
Tech Digest has teamed up with Love Earth to give the prize to ten different people, to promote their website www.loveearth.com , which allows visitors to submit their own photos, or 'postcards' to the interactive map, and…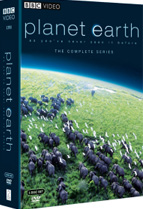 Who's with me when I say that Planet Earth is one of the best BBC documentaries ever made? I enjoyed watching it so much on TV I actually – shock! – paid money for the DVD when it was released. It was that good.
Together with Love Earth, Tech Digest is giving away ten DVD box sets of the documentary (worth £45 each), to promote their new website, www.loveearth.com, created for the BBC Film 'Earth', which showed many celebrities such as Will Young, Patrick Stewart and Graham Norton sharing their favourite places to visit…