In a not-entirely-unanticipated development, Microsoft have once again announced that you'll be able to continue buying Windows XP for another six months. Expect a similar announcement in another six months' time. Microsoft was originally going to stop selling XP in January, but this announcement extends the deadline to next July.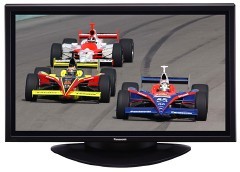 Panasonic has published a lifespan statistic for its "full" high definition (1080p) plasma TVs: on average they'll last at least 42 years before the brightness of the display degrades to less than 50%.
That's based on an average 6.5 hours viewing every single day – or 100,000 hours in total.
Even its 720p high definition plasma TVs will last for 60,000 hours (around 25 years).
It's an interesting statistic to highlight, in a fast-paced, needed-to-be-replaced-last-week technology culture, and though I don't know the exact statistic for people replacing their TVs is, I bet it's closer to 5-10 years than 42.