Make-your-own-download-store service People's Music Store announced yesterday that it's managed to convince Universal to part with the licenses necessary to allow people to sell its music for them. It expands the catalogue to include artists such as Amy Winehouse, Girls Aloud, U2, Kanye West, James Morrison.
You would have though major labels would be gagging for other people to start selling their MP3s for them, but it appears not to be the case. Only Universal have so far signed a deal with the revolutionary People's Music Store service, and that's led to a slow takeup from users – only 1,000 people have so far created stores, which allow people to keep 10% of the profits earnt.
For digital music services to survive, they really need to concentrate wholly on getting the catalogue present – something that Spotify has excelled with. If People's Music Store can sign up the other majors quickly, then it has a chance to do well, otherwise it's likely headed for the internet graveyard – and that won't be its fault, it'll be the fault of the major labels.
Licensing sucks. That's the conclusion that I've come to. It means that we in the UK can't watch any of the music and video-on-demand services from the States, like Pandora and Hulu. Given that most of the players involved operate globally, I'm amazed that global licensing isn't more commonplace, but this post isn't about licensing. It's just that licensing is preventing me from giving you a proper review of MySpace Music – which launched at 8am this morning…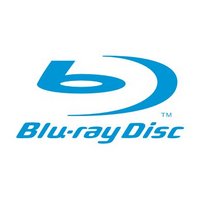 Now that Blu-ray has successfully crushed that young HD DVD upstart 'neath its sizeable heel, there's that whole messy business of streamlining the business into something workable – you know, so that you won't need to sell off a spare kidney to buy a player and that a movie collection won't cost you the remaining one. One idea being aired by MPEG LA, the standards and licensing group, is that there should be a single organisation set up to handle the licensing of all the many and varied patents necessary to make a proper Blu-ray product.