Play.com have just posted a listing for Google's Nexus One smartphone. SIM-free, Play are confident that the Android-powered phone will be shipping on 16th February. The Nexus One uses Qualcomm's 1GHz Snapdragon chipset, sports a 3.7inch touch screen and runs…
Don't ruin Christmas by purchasing a cheap fake Nintendo DS off the internet and have it explode and burn down your Christmas tree and, subsequently, the entire house and a bit of the neighbour's house.
That's the slightly over-dramatic warning being issued by HMRC today, which says it's intercepted "hundreds" of fake Nintendo products on their way into the UK, including the old DS and the lovely DS Lite – products that include…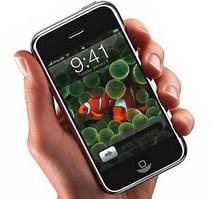 You need one. Even if you don't particularly want one or like Apple that much, iPhone is the must-have gadget for at least the rest of June. So here's how to make sure you get an iPhone before the novelty wears off.
iPhone is quad-band GSM so is fully compatible with UK networks. But remember, the iPhone is locked to AT&T in the States…