Name: MK4 DJ Console (Hercules) Type: All-in-one digital DJ station Specs: (Click here for full specs/minimum requirements) Price: £173.37 from Amazon Whether you're a vinyl junkie or a tech whizz-kid, there's no denying that it's becoming more and more…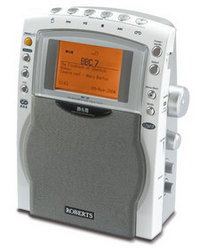 It's Fathers Day on 17th June, and for once, you owe it to your old man to be a bit more imaginative than just buying the same aftershave you got him last year. How? Well, by slavishly following suggestions from an internet technology blog, of course.
The wheels of steel aren't dead; they're just evolving. While there are still plenty of DJs out there playing vinyl records to adoring crowds of blootered enthusiastic clubbers, new technology is having a big effect on dancefloors around the world.