Tesco are launching a new home entertainment venture today that will see the company offering a digital copy of a movie alongside select DVD and Blu-ray purchases. Claiming it's a "first for the industry" (though we're sure UltraViolet would have…
The "Digital Copy" concept was unveiled nearly a year ago at Macworld 2008, but given the time it takes for most ideas to crawl the Atlantic seabed to Blighty, the first DVD title featuring the technology has only just been released here.
Twentieth Century Fox's "What Happens in Vegas" DVD now comes with the ability to legally rip a copy of the film to your iTunes library, where it can then be moved onto your iPod or iPhone, or just watched on the desktop without having to use the disc.
Jim Gianopulos, chairman and chief executive of Fox Filmed Entertainment, said he was "thrilled" with this "incredibly simple way for our customers to get even more out of their DVD purchase", claiming that iTunes compatibility wa one of the most requested features of DVD buyers…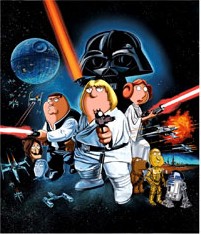 Apple and Twentieth Century Fox used Steve Jobs' Macworld 2008 keynote to announce a new technology called Digital Copy for iTunes. In short, when you buy a compatible DVD, you'll get a free digital copy of the film, which can be transferred to your iTunes library, and from there played on your PC or Mac, or transferred to an iPod or iPhone.