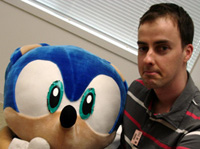 Gary Cutlack writes…
You could have one MacBook Air – UK price around £1200 – or you could get SIX Asus Eee PCs and leave them dotted about the house for the ultimate in connected futuristic living spaces.
Or you could just get one Asus Eee PC and have a grand left over to spend on doing up the house or buying a new TV. Or two new TVs. A 40″ for the lounge, a 32″ for the bedroom and an Eee PC. Or perhaps a different combination? Maybe you'd prefer two super-powerful Dell XPS laptops for the price of one MacBook Air? Or four decent Toshibas with the same spec only in slightly fatter cases?