With 2019 just around the corner, Amazon.co.uk has revealed some of the UK's bestselling products of 2018. The internet retailer has also shared the nation's Christmas must-haves, revealing the gifts at the top of Brits lists this year. Products of 2018 include the FIFA 19 game, the book Eleanor Oliphant is Completely Fine and products related…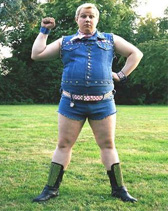 An official Little Britain mobile game? Champagne! Champagne for everyone, as Bubbles would say.
Glu Mobile will be developing the game for handsets, which will consist of four mini-games, using the voices of Matt Lucas, David Walliams and Tom Baker for all the characters from the show. It'll come bundled…
Philips has teamed up with charity Cardiac Risk in the Young (CRY) for a new campaign to raise awareness of heart screening among under-35s. The campaign is kicking off with a short video featuring Little Britain star David Walliams.