Mobile networks have come under increased pressure to make good on their advertised "unlimited" tariff plans for some time now. There always seems to be a cap and a clause somewhere to spoil the fun, to the point where O2…
unlimited: not limited or restricted in terms of number, quantity, or extent.
It seems that the Advertising Standards Agency (ASA) has a problem interpreting the standard dictionary definition of "unlimited", because it has ruled in favour of a mobile phone company which used the word before "data" but really meant "250MB per month".
Yes, it's one of those words that should bring joy to the hearts of consumers (well, unless it precedes "torture" or "bills" or some other unpleasantness) — and yet so many tech-related companies abuse it mercilessly.
The ASA has already proved itself ineffectual in complaints against broadband providers who boast of "unlimited data plans" and yet cap or throttle users for breaking the obscure "fair use" policies…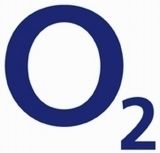 O2 today announced a new range of pay monthly tariffs for new and existing customers, offering improved data rates and simpler pricing.
We've already reported that many Brits only use their mobile for voice calls and texts, with a major reason being confusion over pricing, and O2's own research backs this up.
"This industry is infamous for confusing consumers with the number and complexity of tariffs," said Sally Cowdry, Marketing Director, O2 UK. You're not wrong there.