BlackBerry makers RIM have been looking into putting out a BlackBerry Slider for some time. And while nothing has yet been confirmed, Boy Genius Report have some details on what they claim could be the rumoured slider phone. Though no…
With e-readers set to go mainstream this year, expect to see loads of new e-reader options unveiled at this weeks Consumer Electronics Show. First out of the blocks are Cool-er showing off two brand new additions to their e-reader range….
Sony's recently-closed Connect music downloads store is unlamented, to say the least. Yet the timing seemed a bit strange, given that everyone from Nokia and Amazon through to Wal-Mart is getting into the music downloads market. Now they've been joined by… Sony?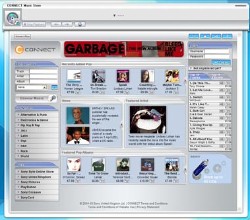 Few gadget-lovers will lament the passing of Sony Connect, an online store that was famously less user-friendly than iTunes and other rivals.