It's alright for some – kids starting this year at the Abilene Christian University are getting a free gift. It would seem that whilst God may not answer prayers for world peace, if you choose to attend Abilene, he might give you a free iPhone…
Microsoft has made a seemingly smart move by giving away bundles of developer software for free to registered students in 11 countries.
The DreamSpark programme goes live today in the UK, Belgium, China, Finland, France, Germany, Spain, Sweden, Switzerland, Canada and the United States, and offers software including Visual Studio, Expression Studio, Windows Server, and XNA Game Studio 2.0.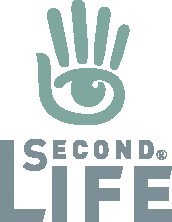 One of the latest organisations to create a presence for itself on Second Life is UCAS, the Universities and Colleges Admissions Service.
Having created their own virtual island, they'll be offering free advice from professional advisers about the clearing and application processes.
It's supposed to be a pressure-free environment where those who've just got their A-level results can find out what happens next. The island features a series of bio-domes, each containing useful information.