It's easy to forget poor old SingStar, crushed into the mud of the Guitar Hero/Rock Band wars, but there are people out there who just want to get up off the sofa and let rip with their vocal chords without the aid of any silly instruments.
This is not my outlook on home-based popstar games you understand, but I can see how the endless rock could get to some very strange, lifeless people out there; the sort that dance around handbags or form a circle with their mates and bounce up and down every time 'Come on Eileen' graces the airwaves. These people may like to know that ABBA have agreed a deal with SingStar to bring their catalogue to PS2s and PS3s…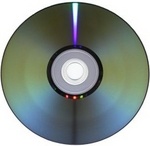 Exactly 25 years ago today — August 17th, 1982 — Philips manufactured the first compact disc, at their factory near Hanover, Germany.
Co-developed by Philips and Sony, over 200 billion CDs have been sold in that time.
The first CD to be manufactured at the plant was "The Visitors" by ABBA, though the initial catalogue of CDs launched in November 1982 were mainly classical music recordings.
Unsurprisingly, Japan were first to see CD players and discs, with European and US consumers getting hold of the technology in March 1983.

Want to lord it over your friends next time you hold a garden party? How about setting up a 40×60-foot cinema screen in your back garden? Bayraider has found one on eBay going for $10,000. Obviously, you'll need a pretty…