In addition to the Portégé M800, Toshiba also announced the Satellite A300 notebook at the Paris press launch this morning.
Continuing the stylish lines of the M800, the A300 has a 15.4″ display, runs on Vista, and is entertainment-heavy with a Regza-Link, inbuilt FM tuner, Harmon/Kardon integrated speakers and Dolby Sound room technology.
Available in Glossy Mercury Silver, the A300…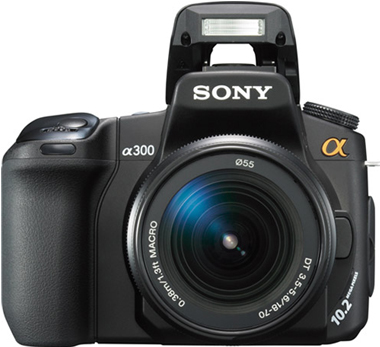 Sony's got some special entry-level D-SLRs spinning over at the PMA show, with the A300 and A350 being satisfactory enough even for the most discerning of hobbyists.
The A300, shown, is almost identical to the A350, but has 14.2-megapixels as opposed to the latter's 10.2. Both have a 2.7″ LCD screen, with live view being touted as a big feature. Both take photos at 3 frames…