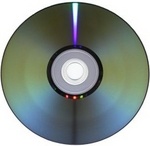 Exactly 25 years ago today — August 17th, 1982 — Philips manufactured the first compact disc, at their factory near Hanover, Germany.
Co-developed by Philips and Sony, over 200 billion CDs have been sold in that time.
The first CD to be manufactured at the plant was "The Visitors" by ABBA, though the initial catalogue of CDs launched in November 1982 were mainly classical music recordings.
Unsurprisingly, Japan were first to see CD players and discs, with European and US consumers getting hold of the technology in March 1983.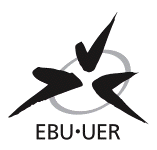 Would you believe that, in Europe, high definition TV is officially 25 years old this week?
Between 25-28 June 1982, demonstrations were given to the European Broadcasting Union in Killarney, Ireland, raising awareness of the potential of HDTV to provide a significantly improved viewing experience.
The development of HDTV began in the 1970s with the pioneers at the Japanese Broadcasting Corporation NHK, an Associate Member of the EBU, and the inventors of HDTV. Many individuals and organisations made the first demonstrations of HDTV possible in 1982. There was great help from NHK and CBS, together with the companies Sony, Ikegami, Panasonic, and Hitachi, who made equipment available. Delegates saw HDTV on a 100-inch projection screen with stereo sound, also a new feature. Hitachi and Panasonic provided a 65-inch projection display and 24- and 28-inch monitors. Ikegami provided an HDTV camera, and NHK an HDTV digital video tape recorder.