Klarna set to introduce late payment charges
Share

Buy Now, Pay Later provider Klarna is set to introduce late payment charges to UK customers in an attempt to curb loan defaults.
From the 16th March, the short-term credit provider will begin charging fees of up to £5 to customers that miss payments. Fees will be capped at 25% of the order value with no more than two fees per order.
Klarna bosses admit they are concerned that their no-fee approach is encouraging irresponsible spending and with less reason to pay on time, customers are more likely to miss a payment.
BNPL has surged in popularity in recent months as consumers try to budget their way through the cost of living crisis.
A recent report by the personal finance experts at NerdWallet revealed that as many as one in six (15%) UK consumers who are currently in debt owe money to Buy Now, Pay Later providers such as Klarna or Clearpay.
Demand for Buy Now Pay Later schemes is particularly common among younger generations, specifically Millennials as over one in five (22%) adults aged 25-34 admit to being in debt to the short-term credit providers.
Gen Z consumers (aged 18-24) aren't far behind as 21% currently rely on Buy Now Pay Later providers in order to cope with rising financial pressures.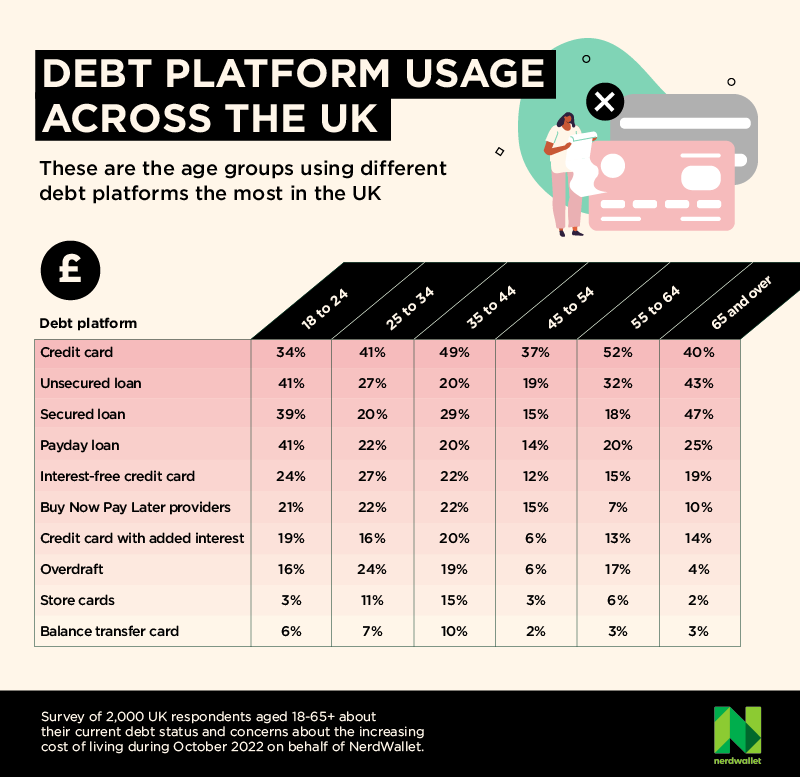 The report also discovered that women are almost twice as likely as men to owe money to BNPL providers with 20% of women stating they owe money here compared to just 11% of men.
Worryingly, just under half (47%) of those surveyed believe they will need to take on more debt in the time it takes them to pay off existing debt, which means the number of consumers relying on BNPL may only increase.
Over a third (34%) have had to cut back on or miss a payment on essential expenses over the last six months such as rent, mortgage, groceries, or utility bills due to the cost of living squeeze.
Further information on the Household Debt Report can be found here.
For latest tech stories go to TechDigest.tv