Is $299 DOOGEE S90 the world's toughest and most rugged smart phone?
Share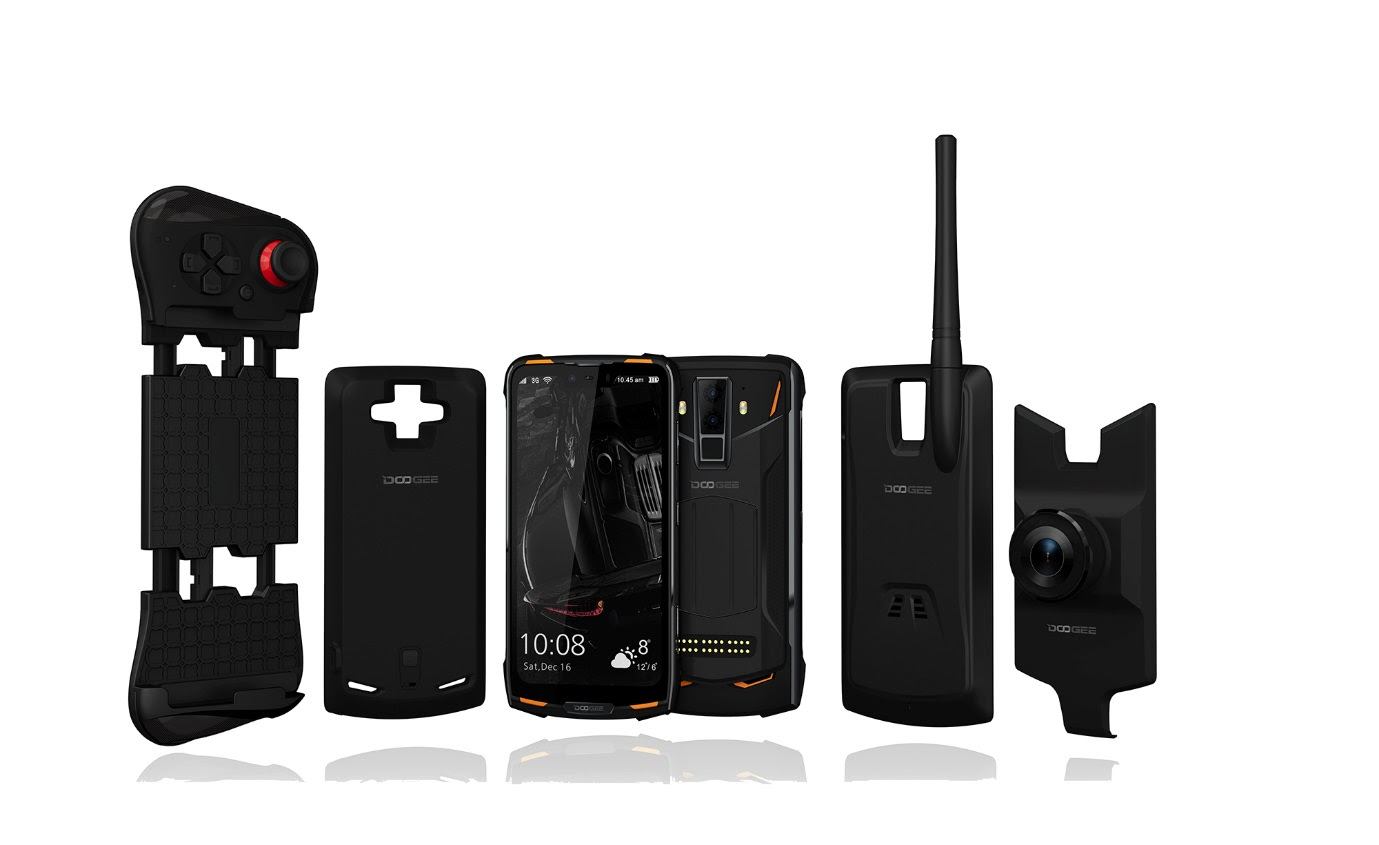 DOOGEE Hengtong Technology has announced the launch of the S90 which it claims is the first ever rugged modular smartphone that allows users to mix, match and swap parts by sliding them into place using the magnetic metal point design.
The S90 will be available at a discounted rate of $299 (£234 approx.) for the phone only or $399 (£312 approx.) including night vision, battery and intercom modules to backers on Kickstarter from 15th January until the 25th February. It will be available after on the DOOGEE website for $499 (£390 approx.) or $676 (£530 approx.) including the modules.
Using magnetic force and 24 metal points to exchange data located on the rear of the phone, users can instantly turn the S90 into a powerful night vision camera. It also doubles as a professional rugged walkie-talkie with 400-480MHz wide range and long distance efficiency and a portable game console. In addition, the 5000mAh power bank module delivers 26 hours of usage.
In addition to its new modular design innovation, the S90 is waterproof, dustproof and shockproof with IP68 protection and is fully functional when submerged in water up to 1.5m (5 feet) for two weeks. Thanks to its combination of metal and polycarbonate, the manufacturer claims the S90 can survive extreme temperatures, drops, transport shocks, humidity, mould, salt spray corrosion, explosive gas, vibration and much more.
Running on Android 8.1 Oreo system and driven by an eight-core Helio P60 Octa-core chipset, the S90 comes with 6GB of RAM and 128GB of built-in storage and a microSD card slot, allowing up to up to 256GB extra memory.
The screen has an aspect ratio of 18:9 and 6.18'' full HD+ display resolution of 2160×1080 pixels and also on board are 16+8MP dual rear AI cameras plus 8MP SONY front camera with f/2.0 big aperture and 90°super wide-angle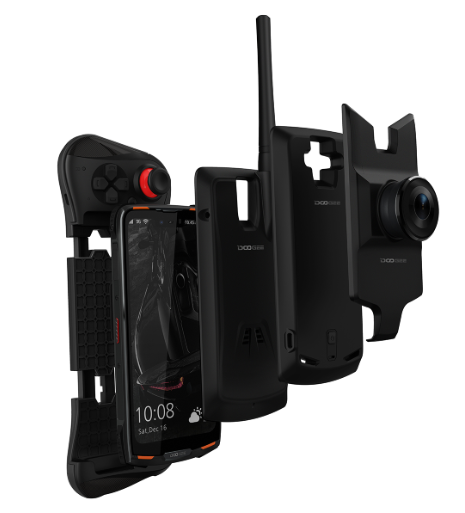 DOOGEE is also developing a brand-new 5G module that can be applied to the S90 smartphone. This will be launched in Q3 of 2019.
Pricing
Phone only – Super early bird backers (First 300) – $299/£234 approx and $329/£260 approx thereafter
Phone including night vision, battery, wireless charger and intercom modules – Super early bird backers (First 100) – $399/£312 approx and $429/£340 approx thereafter
The Kickstarter campaign will be live from 15th January until the 25th February.
After the 25th February, the S90 will be available globally for $499 (£390 approx) or $676 (£530 approx) including the modules from the DOOGEE website
For latest tech stories go to TechDigest.tv