ORB Kinect Camera TV Clip/Wall Mount - £12.99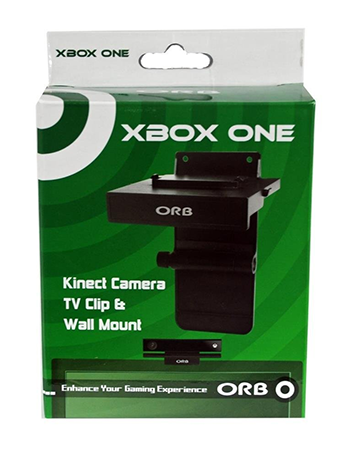 As TVs get thinner, balancing stuff on top can be tricky - which is a
pain when you need to mount the Xbox One's Kinect 2 camera. Luckily for only
£12.99 you can pick up this combined TV mount and wall mount - perfect whether
your TV has a slot in the top, into which you can stick this - or whether you want to
directly mount it on the wall.

It apparently works on 26"-60" TVs too - so should have you covered.
Share
The Xbox One is out worldwide today! But what if that dent in your wallet isn't quite large enough – what accessories are available to enhance your gaming experience? Here's our pick of five of the best.
CHECK OUT OUR LATEST 360 VIDEO WITH THE KODAK PIXPRO BELOW