Sonic Screwdriver Universal Remote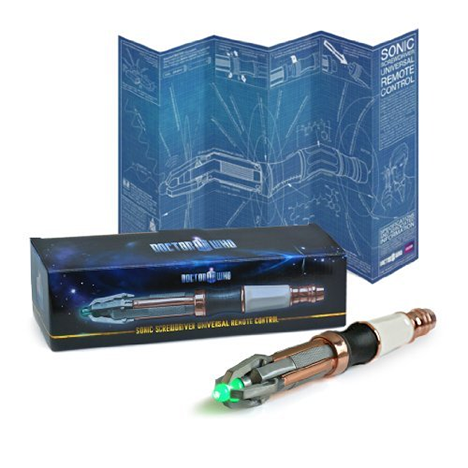 Pricey at £47.99 but this Sonic Screwdriver Remote
is fully programmable - so will work with all of your infrared gadgets, including the telly
and the iPhone speaker dock.

There's apparently 13 built in sound effects and there's even gesture controls - so you
can wave it about to control your TV. This also enables it to store up to 39 remote
codes. It looks very cool. Just don't expect it to have the Deus Ex Machina button
the screwdriver on the TV seems to have a lot of the time.
Share
As the nation slowly recovers from the unrelenting nostalgia of last Saturday's Doctor Who 50th anniversary special, it's time to start thinking about Christmas gifts for the Whovian in your life. Thankfully the Doctor is a canny capitalist beneath the humanist exterior (it's not so much that he's two faced, as 13 faced…), so there's plenty of Doctor Who gadgets for adults too. Here's five of the most interesting.
CHECK OUT OUR LATEST 360 VIDEO WITH THE KODAK PIXPRO BELOW