Samsung Galaxy Note 3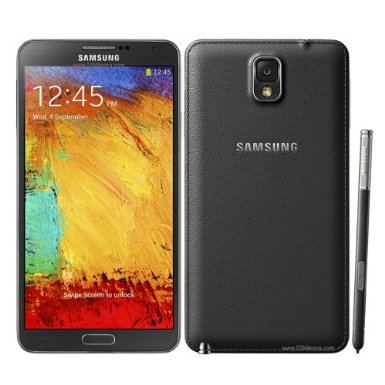 Where else to start, but with Android kingpins Samsung, whose
original Galaxy Note essentially legitimated the phablet as a cool gadget - rather
than just as a phone that had taken growth hormones.

The Galaxy Note 3 has just been released and builds upon the Galaxy Note 2 -
it has a 5.7" Super AMOLED display, a 13 megapixel camera, and what Samsung
claim is a long-lasting 3200mAh battery.

Perhaps most interesting is that the Note - unlike many modern phones - comes
with a stylus, for handwritten note-taking and text input. Pressing the "S-Pen"
button will launch "air command" giving access to a scrapbooking feature (gathering
together web and other content), as well as a sketch pad.

Also like the previous Galaxy Notes it has the fairly unique ability to run two apps
side-by-side, for example allowing you to watch a video and make notes on it at
the same time - something which not even a fully grown iPad can do.
Share
It's a truly revolting word, but "phablet" looks set to stay as the best description anyone has come up with to describe the burgeoning not-quite-a-phone-but-not-quite-a-tablet industry, for devices with screens that range from 5 to 6.9 inches.
There are lot of devices to choose from – and spec-wise the current crop are surprisingly homogenous (they all run Android, have wifi, bluetooth and so on). There doesn't seem to be an awful lot to separate them. So to try and sort the wheat from the chaff, here's an overview of what we think are probably the ten best.
CHECK OUT OUR LATEST 360 VIDEO WITH THE KODAK PIXPRO BELOW