Apple iTV rumours and specs: What we want from an iOS telly
Share
Apple have had two recurring rumours relating to future product launches for ages now. The first, the iPad Mini, is now a real device that can be bought from shops as of today. The other is the fabled Apple television set, or Apple iTV as it's often referred to.
Still shrouded in secrecy, there's definitely evidence to suggest Apple have been working on a device to invade the living room in a more substantial way than their current Apple TV set-top box.
In Walter Isaacson's biography, he quotes the late Steve Jobs as having said:
"I'd like to create an integrated television set that is completely easy to use […] It would be seamlessly synced with all of your devices and with iCloud […] It will have the simplest user interface you could imagine. I finally cracked it."
With the iPad Mini now a reality, and every existing Apple product now refreshed for 2012 attentions turn to this mythical television set. Here, Tech Digest take a look at what we'd most like to see in an Apple iTV, and what we're most likely to get.

JONY IVE MEETS LOEWE DESIGN
Like all Apple products, an Apple iTV is going to come at a premium. If that's the case, it's going to have to look way more impressive than the usual silver or black bezelled sets that dominate the market currently. Apple's head of design Jonathan Ive has put together some corkers when it comes to industrial design (the latest Retina MacBook Pros and iPhone 4 designs being personal highlights for us). But TV sets are something new to Apple.
A rumour going around a few months ago was that Apple would buy up premium TV manufacturers Loewe. This sounds like a great move; Loewe's designs already look Apple-worthy, with chic, minimalist designs that wouldn't look out of place with an Apple logo plastered over them. At the very least, it wouldn't be a bad place for Ive to look if he's struggling for inspiration. Something a bit like the new iMac models might be good.

A 4K "RETINA" DISPLAY
Forget 3D, an Apple iTV's headlining feature should be a high-resolution Retina display. Though Apple's complex algorithms may make it difficult for them to brand the screen a Retina one (it's all down to the number of pixels in relation to the size of the screen and the distance from the user, according to Apple), to truly impress an Apple iTV would require a super-high definition display, like the 4K and 8K panels currently being touted by the likes of Sony and Panasonic.
Though there isn't much 4K content available yet, the fact that an Apple iTV would likely be connected to the internet means that it'd be well placed to deliver the high-definition content when it arrives. Which brings us nicely onto…


iTUNES CONTENT
iTunes is perhaps the most comprehensive digital entertainment store in the world, and it'd be a shock if it didn't make its way onto any eventual Apple television. iCloud integration would help keep a track of your purchases across devices, meaning you could buy a film while at work on your iPhone and have it ready to watch on the TV set's built-in storage once you get home. It'd also help stream and store your other video content purchased from other places, or acquired through more dubious means.
Getting affordable videos and TV shows onto iTunes in an Apple iTV may become difficult however. Studios are comfortable to let Apple distribute there movies on mobile devices and computers through digital means where they're still struggling to get a foothold, despite services like UltraViolet being available. But an Apple iTV may eat into sales of physical media like DVDs and Blu-ray, which studios receive more money from than the sales of digital downloads. We're not sure how Apple's current licensing deals work, but they may need to be revised for an Apple iTV, potentially pushing the price of shows and movies up higher.
APPS AND INTERFACE
An iOS interface could work on the Apple iTV, and it'd be great to be able to download apps from the App Store that have been specifically tailored for the new platform. Obvious movie streaming apps like Netflix and Lovefilm come to mind, but there's the potential to introduce whole new television and app concepts, like interactive viewer driven TV shows for instance.
But when it comes to navigating an actual TV guide, Apple need to think about how best to integrate their web services and terrestrial TV services together. If you could pull together the look of Sky's TV guide with YouView's catch-up features, and unify the two with a universal search feature that pools together all the content that you've stored locally alongside stuff currently being shown live on TV, as well as other video available within an app, or even more related content through iTunes, all in one place, that would be amazing.
Gaming apps could also see Apple unsettle the current living-room console gaming kings. After all, the iPad and iPhone are now considered legitimate gaming devices, and with app potential built in, the iTV could take on Nintendo, the Xbox and Playstation on their home turf. But how would you control such games and navigate the UI? Well…


REMOTE CONTROL? NAH, JUST USE YOUR iPHONE
There's every chance that Apple could put together an exciting new remote control, likely with a touchscreen and iOS-style interface. But what's the point of that when the majority of people who'd be looking to buy an Apple iTV would have already likely bought into the Apple device eco-system, with perhaps multiple iPhones, iPads and iPods at their disposal?
There are already plenty of great apps for wirelessly controlling Wi-Fi set-top boxes and home cinema kits. It seems an obvious move for Apple to keep costs down by offering an iTV app rather than dedicated remote control. Of course, Apple could always throw an iPod Touch in for newcomers.
The problem here however may be battery life. The joy or a traditional IR remote is that the batteries in them last months. It'd be really frustrating to not be able to turn over a channel because of a dead tablet or smartphone battery. Which leads us to our next wanted feature…


SIRI VOICE CONTROL
"Siri, put on EastEnders, and record it so long as Phil Mitchell isn't in it".
Wouldn't it be great if you could control the Apple iTV through voice commands alone? It's a concept already seen in practice (with admittedly mixed success) in Microsoft's Kinect, and of course with Siri in the iPhone. Obvious channel changing, volume and app and web browsing spoken commands would be welcome, but what if things could be a little more advanced?
Assuming that the iTV is web connected, Apple could pull off some really cool tricks if they pulled in data from places like IMDB and Rotten Tomatoes. It'd be great to search every channel and app simultaneously for a director or actor for instance, and have the TV set instantly program recordings based on specific search finds. You could even have voice recognition that recognises who is watching the TV before suggesting their favourite shows.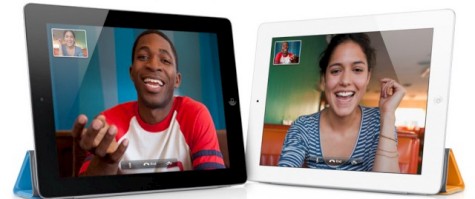 FACETIME VIDEO CALLING AND GESTURE CONTROLS
If Siri's in there, then there's definitely got to be a microphone in there too. Why not go the whole hog and put a FaceTime HD webcam in there too for video calling across Apple devices, and a Skype app for contacting everyone else? Others have tried in the past, but if there's one company that could pull off living room video calls of a Back To The Future standard, that's got to be Apple.
With a webcam onboard, why not throw in a motion sensor too? While it's still not a great technology for gaming, the Kinect has proved that for simple app and interface browsing, gesture controls work pretty well. Again, with Apple a leader in gesture controls, you can bet they'd be more likely than most to get this right. Again, you could have recognition features included here through facial recognition.
So what do you think of our ideas? Bang on the money or Apple-pie-in-the-sky dreaming? Let us know in the comments area below!
For latest tech stories go to TechDigest.tv