Samsung tablets to stand in for Galaxy S III at MWC 2012?
Share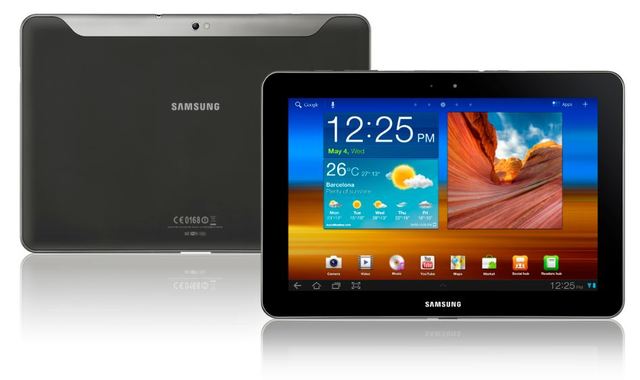 With Samsung's Galaxy S III handset almost a certain no-show at this year's MWC 2012 trade event, the Korean tech firm are now rumoured to be plugging the gap with a duo of new tablet devices instead.
Samsung are said to have applied for Wi-Fi interoperability certificates for two devices with product codes of GT-P5100 and GT-P3100, just in time for the Barcelona show.
Samsung's product naming conventions see that any device with the letter "P" in its ID will be a tablet, fuelling rumours already bandying about that Samsung are preparing to launch a whopping 11.6 inch tablet, perhaps one of the devices listed above.
It's thought the tablet will sport a Retina Display-trouncing 2560 x 1600 screen, backed by a 2GHz dual-core processor. The Ice Cream Sandwich version of Android is also thought to feature.
The rumours follow news today that the Samsung Galaxy S III smartphone will not appear at MWC 2012, instead being revealed at it's own dedicated event.
Via: Android Authority
For latest tech stories go to TechDigest.tv