Share
Aside from looking cool and futuristic in your living room, there are many advantages to owning an LCD TV. For a start, LCD flat screens are much easier to watch. They are significantly brighter and feature higher contrasts than your traditional television set.
Viewing in a brightly lit room won't wash out its picture and a lamplight won't cause a glare on your screen. The beauty of these flat screens is that you don't have to turn out the lights to see the image clearly and easily. Nor do you have to worry about eyestrain, since LCDs don't flicker the way old-fashioned TV sets do.
Recently there have been great technological advances in LCD TVs, with the new LED backlighting system. This enables better black levels and a brighter more energy efficient TV performance.
Another advantage to LCD technology means that you can watch TV from almost anywhere in a room since flat-screen television displays can have up to a 160 degree viewing angle, which means your TV will look good when viewed from any point 80 degrees in either direction from the centre of the screen.
With an LCD screen, the picture is smooth, colourful, and (best of all) wide. They have none of those annoying scan lines that conventional sets do and they create smooth, evenly lit images across the entire surface of the display – plus 16.8 million different colours!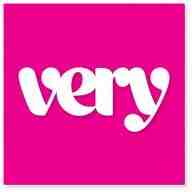 If watching TV was your full-time job, and you did it 24 hours a day, it would take you almost 7 years to wear out your LCD display! Even with high usage of 8 hours per day, you can double the lifespan of your TV to 20 years.
The LCD TV is also a computer monitor. In fact, it can accept any video format. They typically include USB and other inputs from a computer. Because of the high resolution of LCDs, text and graphics look especially sharp when viewed on them, which makes them the best solution for displaying data and web-based content too. So, kick back and enjoy the best in soaps, sports, drama and reality TV with a great value LG LCD TV.
For latest tech stories go to TechDigest.tv