Samsung Galaxy Note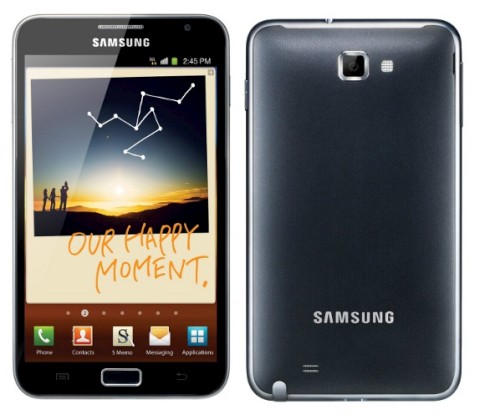 Revealed at IFA 2011, the Samsung Galaxy Note is like an
overgrown Galaxy S II, but with a twist; packing a massive 5.3 inch HD
Super AMOLED display running off a dual-core 1.4GHz processor, the
Galaxy Note introduces the S Pen. A digital stylus, the Galaxy Note in
effect becomes a giant digital notepad, as well as having all the trapping of
a regular smartphone. 
Share
So, we've got the iPhone 4S. So what, right?
Right; it may well be the best iPhone ever made, but it's still nowhere near the dream phone we'd imagined the notably-absent iPhone 5 to be. So, for a change, maybe the iPhone 4S isn't the best smartphone on the market? We've taken a look at all the major mobile operating systems to throw you a few iPhone 4S alternatives. There's a few wildcards thrown in, but each is worthy of your attention in different ways. Click through below to take a look.