Apple MacBook Air revamp could touch down this month
Share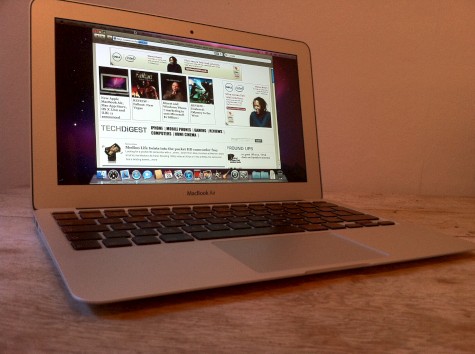 Apple's ultra-slim MacBook Air portable computers could be getting a revamp this month. According to new claims from Taiwan's Economic Daily, Apple's sleek notebooks could touch down in stores during the back-end of June.
An initial shipment of 380,000 units is expected alongside 80,000 older MacBook Air models. Siting what appear to be the same "industry sources" that Apple Insider also referred to, the MacBook Air revamp is expected to employ Sandy Bridge processors which should see them make a considerable jump in horsepower.
Slightly away from MacBook Air news, but keeping firmly in the Apple stable, the Economic Daily also suggest that we may see a brand new iPad launch before the year is out too, one that features an iPhone 4-style retina display five to six times higher in resolution than the iPad 2.
We'll keep you posted on any new MacBook Air news, but for now check out our review of last years model.
For latest tech stories go to TechDigest.tv