BlackBerry PlayBook officially supporting Android apps
Share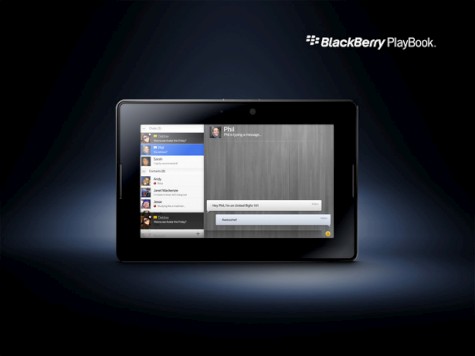 RIM's iPad competitor, the BlcakBerry PlayBook, has just had a killer addition made to its features list. PlayBook owners will be able to access Android apps as well as BlackBerry ones on their new tablet.
Two optional "app players" will launch alongside the tablet; one for Android apps running on version 2.3 of the OS and up, and another player for BlackBerry Java apps. All apps wil be accessible from the single BlackBerry App World store.
"Developers wanting to bring their new and existing apps to the highly anticipated BlackBerry PlayBook tablet will soon have additional tools and options to enhance and expand their commercial opportunities," RIM said in a statement.
"Developers currently building for the BlackBerry or Android platforms will be able to quickly and easily port their apps to run on the BlackBerry Tablet OS thanks to a high degree of API compatibility. The new optional app players will be available for download from BlackBerry App World and will be placed in a secure 'sandbox' on the BlackBerry PlayBook where the BlackBerry Java or Android apps can be run."
The BlackBerry PlayBook is expected to hit stores in the summer. Now that it's got the best of both the Android and BlackBerry worlds, it's looking a far more tasty tablet proposition.
For latest tech stories go to TechDigest.tv