Lego Storage Heads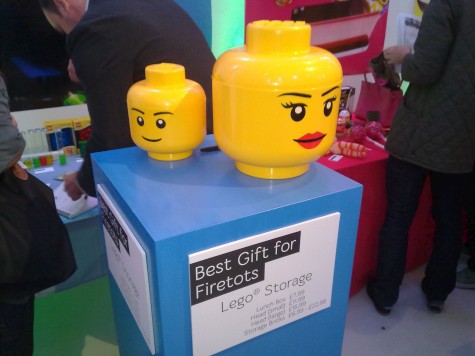 Lego people don't have brains, that's the first thing we learnt at
the event. Instead, their noggins flip open Frankenstein style to reveal a fair old
 bit of room to store your junk in. Available in male or female varities, these
over-sized mini-fig heads will set you back £14.99.
Grab them here.
Share

If there was a tech equivalent of Willy Wonka's Chocolate Factory, it'd probably be the gadget and gizmo heaven that is Firebox.com .Tech Digest recently got to have a play around with all their latest and greatest gear, and made a pretty lengthy Chsitmas list in the process.

Santa, if you're reading, you know what to do.
Click below for the best of Firebox's Christmas collection.