Think Broadband launch interactive mapping service
Share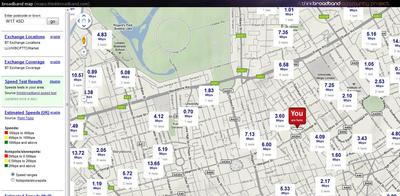 Broadband information site www.thinkbroadband.com has launced a UK broadband map website, bringing together a useful number of data sources.
As well as being able to carry out a test of your own broadband connection (which is now a pretty standard option) you can also see speed test results carried out by other users in your area. There are also estimated speeds throughout the UK based on data from independent broadband research company Point Topic.
Sebastien Lahtinen, co-founder of thinkbroadband says: "This map helps you visualise broadband speeds and availability in a way that has not been possible before. You can choose which layers to view on the map and easily see how the roll-out of BT's fibre-optic broadband network is taking shape."
"We hope that by including community broadband projects, we can help increase awareness of what broadband services are available in your area or nearby, enabling users to make more informed decisions about which broadband service to subscribe to, or where to go for help if they can't get broadband in their area.
The broadband map is a free tool and now available at:

http://maps.thinkbroadband.com
For latest tech stories go to TechDigest.tv