Nokia N8 handsets now shipping
Share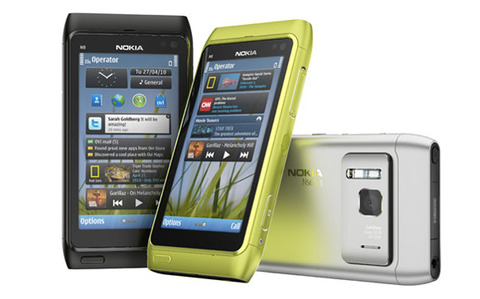 Nokia's long-awaited N8 phone has now begun shipping. The handset, which the Finnish manufacturers are hoping will turn around their flailing smartphone fortunes, could be in the post of those who pre-ordered it by as early as tomorrow morning if all goes well.
Despite months of delays and a few ordering hiccups, the company's Facebook page is now stating that the phones will be in customer's hands "before the weekend".
The N8 packs in a 12 MP camera and the new Symbian 3 OS. Available in a wide range of colours, its a pretty nifty looking phone. A little like the N97, the N8 however is a red-blooded capacitive touchscreen phone, with no QWERTY slider and only a smattering of hardware buttons.
That camera is looking pretty special too. Not only can it shoot 12 MP stills, it can also record and edit footage in 720p HD resolution, which leaves the iPhone's camera trailing miles behind. The N8 comes with a HDMI output so that you can throw your videos and pictures straight onto the a big screen with minimal fuss. There's also support for Dolby Digital Plus surround sound too, which should go some way towards sorting out the tinny sound you usually associate with mobile video.
The first Symbian 3 phone, a lot is riding on the N8. With a new CEO in the boardroom and a new operating system on the way in the shape of Meego, the N8 really needs to perform if they are to carve out a spot in the increasingly competitive smartphone space.
Check out the gallery, and leave us your thoughts on Nokia's smartphone saviour either in the comments below or via our Twitter, @techdigestnews .
For latest tech stories go to TechDigest.tv